Wave Over Wave
---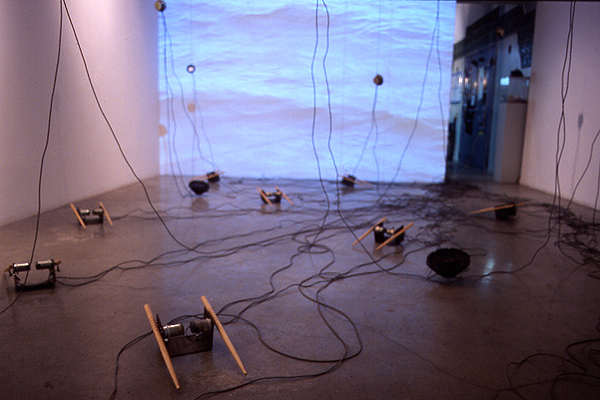 Earful Audio Festival, Halifax 2000
Sound symposium, St. Johns, NFLD 2002
Installation, Grunt Gallery, March 2004.
Wave over Wave was an audio installation with 3 audiotapes and 24 motorized drumsticks. The drumsticks were controlled by a computer, which was programmed with 7 different rhythms. One of the 3 audiotapes was a 12-minute vocal piece for 3 vocalists, which acted as a memorial and a response to the harbour as a site for departure and arrival from Canada. While producing the piece I investigated relationships to the sea within social histories. The work was also a memorial for my father who had been a fisherman in Nova Scotia.
Vocalists: Janice Jackson, Melodie Leach, Alyssa Robichaud,
Technical assistance: Peter Flemming.
---